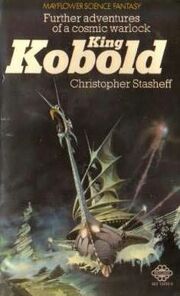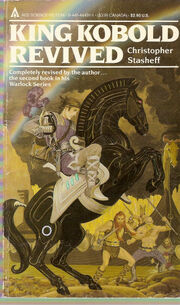 King Kobold (later King Kobold Revived) was the second book in the Stasheff's Warlock series.
The novel opens with a small village on the coast of Gramarye being attacked by raiding Viking-like invaders. Rod is quickly summoned to Runneymeade to consult King Tuan on the threat of the invaders. There Rod finds himself newly named Lord High Warlock of Gramarye.
Ad blocker interference detected!
Wikia is a free-to-use site that makes money from advertising. We have a modified experience for viewers using ad blockers

Wikia is not accessible if you've made further modifications. Remove the custom ad blocker rule(s) and the page will load as expected.